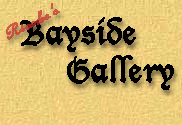 Artist Biography

Stoecklein launched his photographic career taking lifestyle shots of skiing, fishing, hiking, and biking, landing assignments for companies such as Coca-Cola, Ski Magazine, L. L. Bean, Reebok, Timberland and Scientific Angler. It was not long, however, before he turned his lens to his neighbors on the great ranches of the West.

David's fascination with the ranching heritage of the American West led him to befriend, and subsequently photograph, the men and women still breathing life into the mythical figure of the cowboy. Documenting today's West quickly became his personal mission. David's concern for preserving the traditions and beliefs of our country's honest, hard-working cowboys and cowgirls gradually earned him their respect. With that respect came an open invitation to share in their lives, and the great responsibility to honor their trust. As put to David by the fifth generation Texas rancher, Tom Moorhouse, "the work you are doing is very important to us. You are preserving the West, which is my family and the families of my friends."

David's personal mission soon led to more assignment photography for companies including Chevrolet, Jeep, Marlboro, Bayer Pharmaceuticals, U.S. Tobacco, Ford, Remington, Wrangler, and Outdoor Photographer.

When not on assignment, David still spends his time shooting lifestyle and Western images for his personal projects. Stoecklein Photography houses an extensive stock collection encompassing both lifestyle and Western images, and supports a gallery of fine art prints and Western memorabilia in Ketchum, Idaho. Stoecklein Publishing produces an annual line of Western calendars and a series of Western coffee-table books that grows every year.

David Stoecklein resides in Idaho with his wife, Mary, and their three sons, Drew, Taylor, and Colby, where they split their time between their home in Sun Valley and their ranch in Mackay.
Links to other
Note Cards
Artists

Robert Duncan
Bruce Greene
Lang Company
Dave Barnhouse




SITE MENU







Riecke's
Bayside Gallery
Box 363 - 482 Electric Avenue
Bigfork, MT 59911
(406) 837 5335



David Stoecklein
Note Cards
All Prices Subject to Change Without Notice


Work by David Stoecklein also available as
Posters



On this page are items 1 to 6 of 6 items.



Cowboy's Dream
5 x 7 - $25.00
One Dozen - Blank



For a larger view of this item
or to order click on image.


For a larger view of this item
or to order click on image.

Cowgirl in Heaven
5 x 7 - $25.00
One Dozen - Blank

Hero Of The Storm
5 x 7 - $25.00
One Dozen - Blank



For a larger view of this item
or to order click on image.


For a larger view of this item
or to order click on image.

If Only They Could Talk
5 x 7 - $25.00
One Dozen - Blank

Nose To Toes
5 x 7 - $25.00
One Dozen - Blank



For a larger view of this item
or to order click on image.


For a larger view of this item
or to order click on image.

The Lesson
5 x 7 - $25.00
One Dozen - Blank



These items currently being displayed by title.
They can also be display by:
DATE LISTED


RETURN TO ARTIST LIST