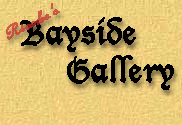 Artist Biography

Mark was born in Helena, Montana in 1952. He was raised and educated in Kalispell where his first venture into the art business was to help the Ace Powell Bronze Foundry in 1970. After three years of military service with the U.S. Army in Germany (and a third place finish in the European Armed Forces pool tournament), Mark committed himself to a career as a painter.
Mark began studying art under many contemporary artists including Joe Abbrescia, recognized as "one of America's most accomplished impressionist painters", Robert Cavanaugh, Ace Powell, and the late Bud Helbig of the Cowboy Artists of America.
Mark has earned a substantial reputation as one of the most talented landscape painters in America. His bold, colorful oil paintings and soft pastel watercolors have attracted the attention of private and corporate art collectors throughout the United States, Canada, and Europe.
Mark has won many of the top artistic awards in the Northwest and Canada, including "Best of Show Awards": Wilson Hurley, one of the greatest living landscape artists in America, judged Mark's work Best of Show at the Kalispell Art Show & Auction in 1979. He won the same award again in 1982 from show judges Betty Harvey, a nationally known art editor and critic, and Mary Hunter, owner of the Hunter Gallery in San Francisco. In 1981 he won Best of Show at the Stockmans Federation show in Calgary, Alberta. In 1982 Mark was the first recipient of the Ace Powell Memorial Award. From 1987 thru 1998 Mark was placed four times in the Top 100 of the prestigious Arts for the Parks competition. This competition is sponsored by the National Parks Academy of the Arts and is a national competition. Mark is among only a handful of American artists to receive this award four times! The New Horizons competition in Las Vegas awarded Mark Best of Show in 1999.
His work has been on tour throughout the Nation including the Smithsonian Institute in Washington DC. He has been featured in Southwest Art and Art of the West magazines, and in a new book from International Fine Art Collector Press, The New American Impressionism.
In the pursuit of art, Mark has found himself traveling around the globe. As the featured artist in the first western art exhibition ever to appear in the Republic of Ireland, Mark's work completely sold out and received great critical acclaim. Selected as a delegate to represent Montana and the Arts by the Montana Chamber of Commerce he traveled to Komoto, Japan as an honored guest of the Japanese. From painting in the vast and beautiful locations of our National Parks to dock-side marinas or a quaint street scene, Mark finds himself at home around the world.
Links to other
Giclee Canvas
Artists

Martin Grelle
Denis Mayer Jr
Kathy Sigle
Morten Solberg
Darrell Bush
Bruce Greene
Michael Dudash
Terry Issac
Howard Terpning
Andy Thomas
Robert Duncan
Thomas Lorimer
Stan Lynde
Miscellaneous Artwork




SITE MENU







Riecke's
Bayside Gallery
Box 363 - 482 Electric Avenue
Bigfork, MT 59911
(406) 837 5335



Mark Ogle
Giclee Canvas
All Prices Subject to Change Without Notice


Work by Mark Ogle also available as
Prints



Glacier Park Artist


On this page are items 1 to 8 of 27 items.



#13 Christmas in Bigfork
24 x 16 - $300.00
edition of 200 - available in larger sizes



For a larger view of this item
or to order click on image.


For a larger view of this item
or to order click on image.

Avalanche Lake
12 x 30 - $300.00
Edition of 50

Chapman Peak
12 x 24 - $290.00
Edition of 50



For a larger view of this item
or to order click on image.


For a larger view of this item
or to order click on image.

Cherry Blossoms
36 x 24 - $850.00
Edition of 50

Cherry Hill Orchard
48 x 30 - $1,440.00



For a larger view of this item
or to order click on image.


For a larger view of this item
or to order click on image.

Edge of Two Medicine
15.5 x 24 - $350.00
Edition of 100

Flathead Lake South
30 x 20 - $600.00



For a larger view of this item
or to order click on image.


For a larger view of this item
or to order click on image.

Glacier Glory
16 x 24 - $300.00
Edition of 50



There are 4 pages of
Giclee Canvas
for
Mark Ogle.
You are on page 1.
Below are direct links to the other pages.
NEXT 2 | 3 | 4


These items currently being displayed by title.
They can also be display by:
DATE LISTED


RETURN TO ARTIST LIST